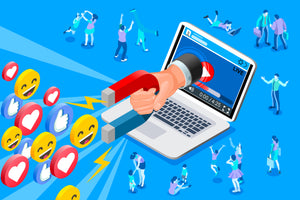 WANT EVERYTHING DONE FOR YOU IN YOUR ACCOUNT?
We work around the clock on many full-time client accounts. That is always the ideal situation as we can create multiple campaigns, multiple ad sets, loads of creative, and monitor and adjust daily.
If full-time management is not in your budget, our Facebook Full Pro Campaign Setup is the next best option.

We will work in your actual account, set up multiple campaigns with multiple goals, various creative, and even recommended budgets. All you have to do is review it, switch to active when ready, and monitor it on your own from there.

We do all the research, creative, and action.

With this service, we will concept a full Facebook Ads strategy that contains multiple ad sets and campaigns. Our aim will be to create a balanced strategy that equally supports customer acquisition, retention, and re-engagement.  It's the full spectrum!

This setup will take us about 5 business days to complete.  This is almost the same exact setup we use on our full-time management clients!

This offering is affordable because we have taken the daily management out of this service. That means that after setup, you will be responsible for monitoring spend and determining any campaign actions.